静静庭院,缭缭香火,殷殷禅心。
As fragrance of incense permeates the silence of the courtyard of White Horse Temple, serenity and peace prevail amidst the throng of the Buddhist monks.
佛光静照少林禅寺
The light from Buda radiating silently through Shaolin Temple.
悠悠古镇情,浓浓丹青意
Will it even be possible to attempt to immortalize in vivid colors a town so ancient with its human drama long gone?
琴声悠悠,古巷深深
The music is as profound as the ancient alley is long and deep.
高墙锁深院,众僧迎远客。
At the temple locked behind the soaring walls, Buddhist monks opening their arms to friends aboard.
漫漫长途西行客
Travellers westbound on a journey weary and long.
山高云重西域天,形孤影单喇嘛寺。
Amid the high and rugged mountains there lies a desolate Tibetan Buddhist temple.
山高云雾遮,寺深僧寂寥。
Shrouded in the thick clouds are the distant mountains while enveloped in silence and desolation is the lone Tibetan temple.
昔日清真寺,今日世俗场,屈膝一匍伏,尽现虔诚心。
Falling on your knees where the sacred rubbing shoulders with the mundane.
沧桑多少年,风雨何日休。
After a history in tears and blood, will it ever be able to live up to its name: the Gate of Heavenly Peace (Tiananmen)?
京华遗梦犹可寻
The glory from the past still tangible in Forbidden City.
古城旧迹今犹在
Memories from the past remain in the old quarters of the City of Beijing
骄雄一去三十载,共产幽灵空徘徊。
The spectre of Communism lingering in vain where its leader has been entombed for thirty years.
昔日洋场十里,今日广厦万千。
In Shanghai modern skyscrapers arising where the old foreign concessions used to stand.
白帽苍髯信徒聚,宣塔耸立清真寺。
Wearing white scalp cap and beard, Chinese Muslims congregating at a mosque with minarets.
灯下夜市忙,烹炙酒菜香。
Grilling and braising sending aroma afloat.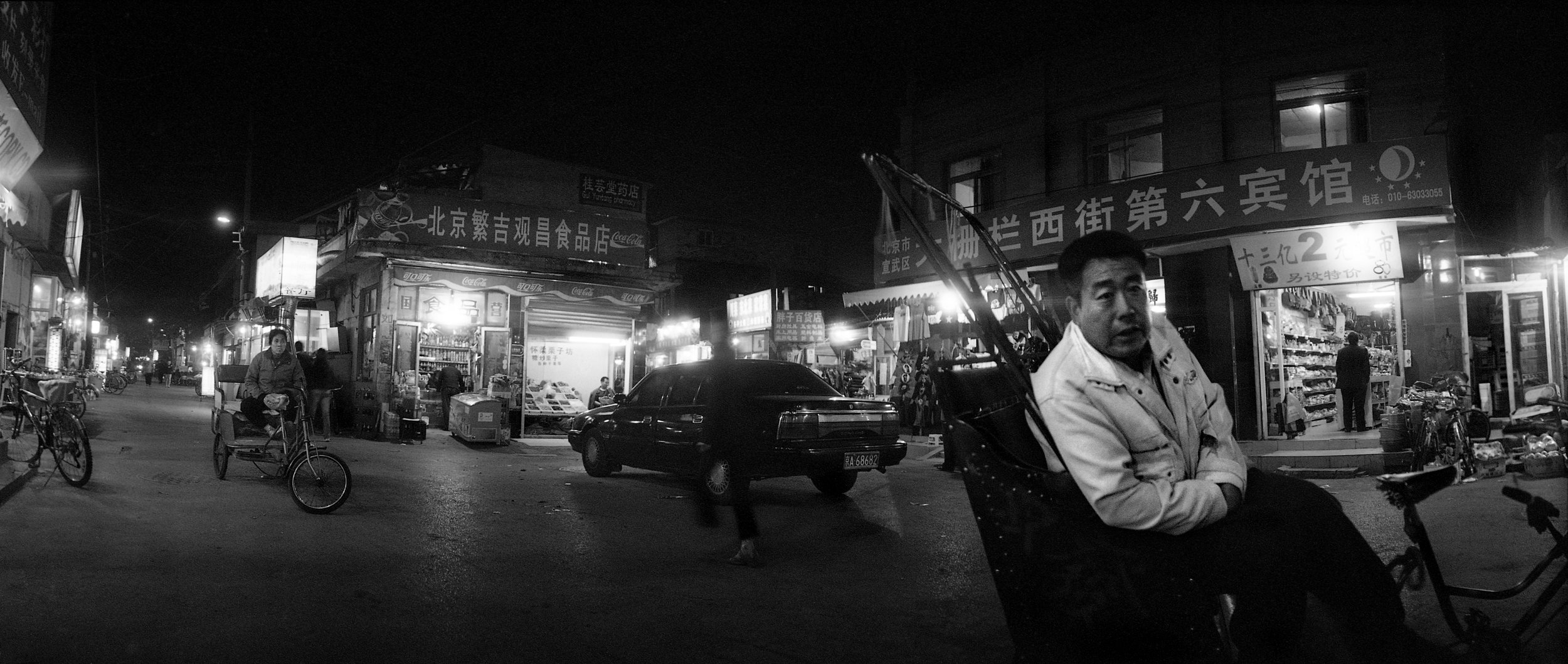 熙来攘往夜难静
The din from the market breaking the silence of the night.
夜市兴隆,车水马龙
Crowd and traffic mingling on a busy night street.
身世甘苦各不同,负重竟相同。
They share nothing but the burden of their heart's desire for a better life.
西域回乡迎送忙.
At a busy bus depot in a Chinese Muslim town, meeting and departing are a daily routine.
寂守空陵数千载,兵俑转世,充警亦无聊。
As if unable to stand the loneliness of graveyard shift of guarding the tomb for thousands of years, the tomb guard resurrected himself for a role of a cop and found it equally boring.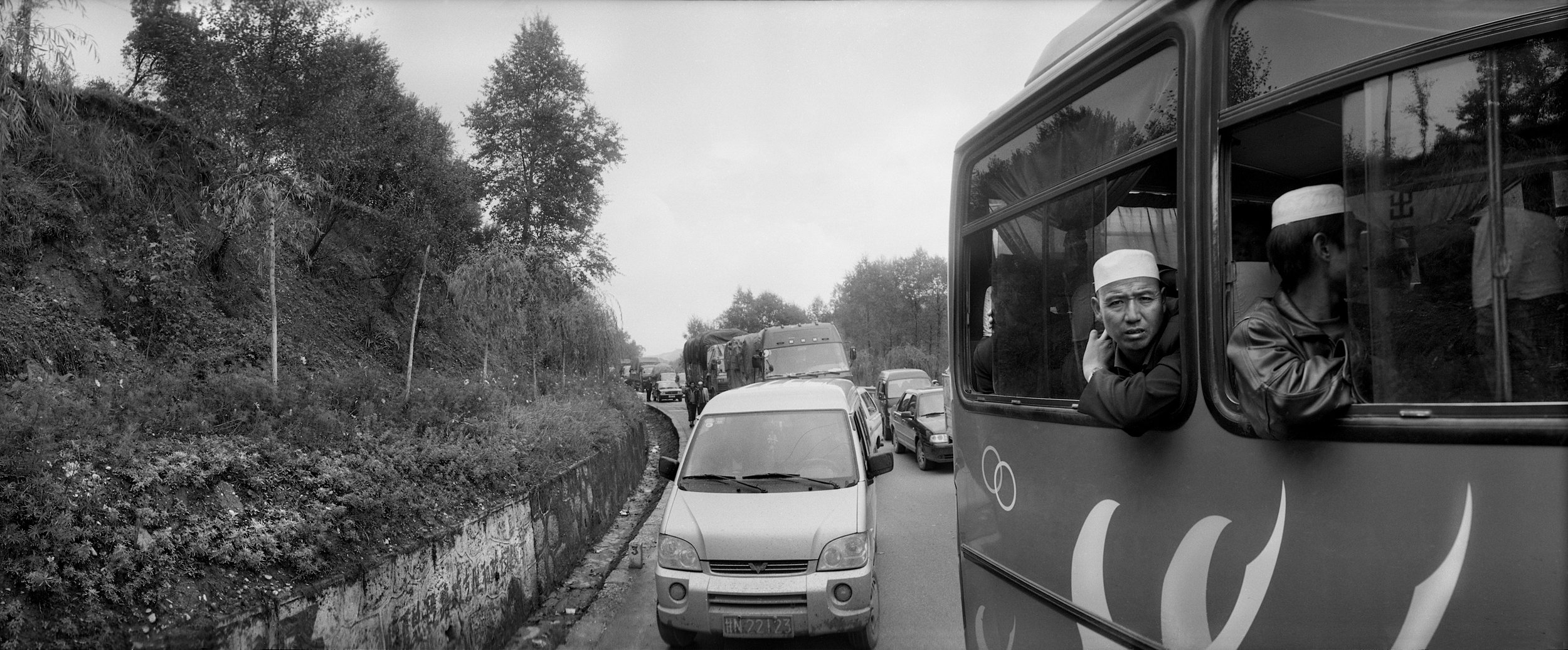 阳关古道今何在
Where are thee, the ancient trail of the far old west?
竹高林深,心静思远。
A forest of bamboos stretching tall and deep, with heart at peace, my thought roaming free and far.
当街绣时装,争领新时尚。
Taking fashion show to the street becoming a fad in China's urban landscape.
殷殷乡情,浓浓秋意
In the thick of the harvest season a sense of home being sown and grown